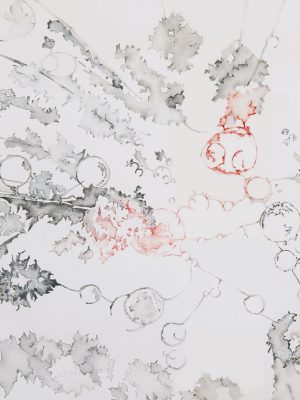 Born in 1975, Victoire Cathalan is a french painter who works in Genève. Graduated from «les arts décoratifs», she devotes herself to drawing and painting. Her work creates a tie between painting and 3D, interlocking images and materials, shaping therefore an abstract universe at the edge of the human world and the vegetal one.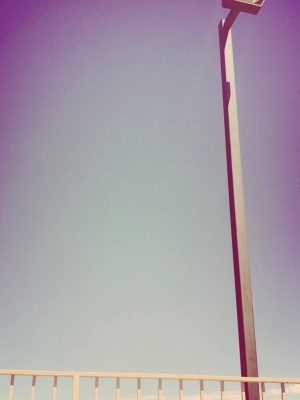 She is a photograph reporter living in Paris « Painting the air material » Her pictures are « the weather of a soul notebook » which withstand time. Thoughts… intimately photographic, poetic and cinematographic… in suspension… Sandra Conan sensitively captures with her photographs, the mystery and the beauty of a rough moment, when time stands still, now and then contemplative, hazy, misty… thus giving birth to short films… photographic…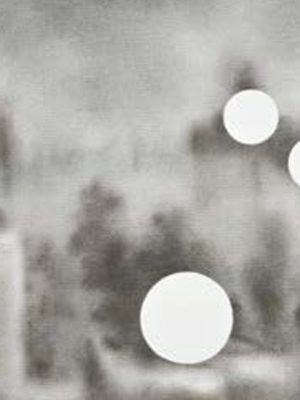 From exhibitions to residencies, in Portugal, his original country and where he lives, or elsewhere, Diogo Costa traces his own way of painter, drawer and sculptor. His ink drawings with a dark and enchanting atmosphere are fascinating. The surrealism is not far. His serie « Blind Spot », which creates a game between unclear and neat, visible and invisible, presence and absence. Captivating.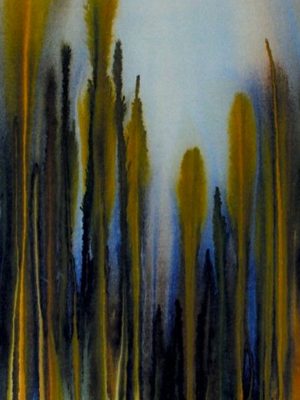 This breton visual artist living in Paris, honors nature in his slender drawings and reveals the sap of life trough his delicate and powerful paintings. His researches lay in the communion with the founding components of his own life : the sea, the water, the sky, the night, the stars, the colours…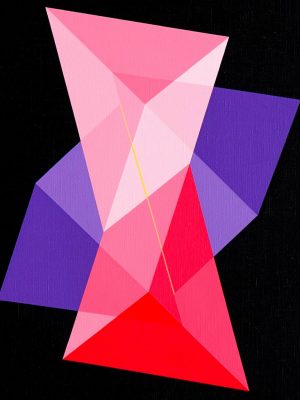 Arthur Dorval is a young french painter living in Lisbon. He develops a geometric and abstract powerful and poetic work. His «geometrical blooming»- made of sharp shapes and strident coloursentrap the observer's eye in a renewed surprise from a painting to another.
Born in Madeira, Dino Gonçalves moved to Lisboa 17 years ago. He is an interior designer, a designer, an artistic director and a painter. His canvas are big size, blending several process, from acrylic to chinese ink, crayon, wallpaper and collages of various elements. The result : coloured abstraction, dynamic and surprising.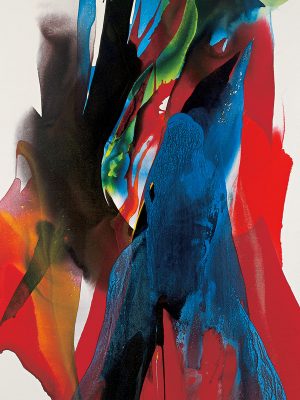 The paintings of Paul Jenkins have come to represent the spirit, vitality, and invention of post World War II American abstraction. Employing an unorthodox approach to paint application, Jenkins is as much identified with the process of controlled paint-pouring and canvas manipulation as with the gem-like veils of transparent and translucent color which have characterized his work since the late 1950s.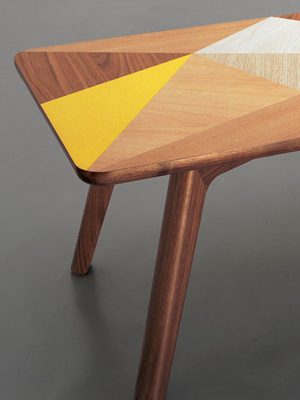 Graduated from the ECAL of Lausanne and from the Royal College of Art of London, he is specialized in the hight quality furnitures between industrial production and art & crafts. He is both a small producer of rare objects and an interior designer open on the world of today.
Ladislas Kijno, Polished painter settled in France since the 20's, is considered as one of the spiritual fathers of Street Art. Master of Abstraction in the 20th century, specialist of crumpling and spraying paint on canvas, Picasso had qualified him as a «powerful artist, maybe a bit crazy and too inclined to philosophize». He died at Saint-germain-en-Laye in 2012.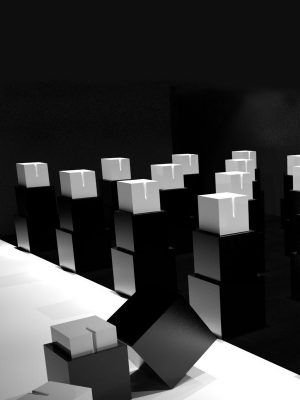 ​Architect and art teacher, Paul Kuseni practices drawing, sculpting and photography. He focusses his metaphysical researches on the circle and the cylinder in 2 an 3 dimensions. He regularly stays in Lisbon.​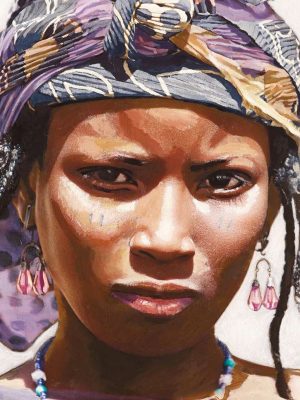 Titouan Lamazou, great navigator, is a talented drawer, painter and photographer. From his long-distance trips, he brought back portraits, landscapes and genre scenes in which his observation skills confronts the colour.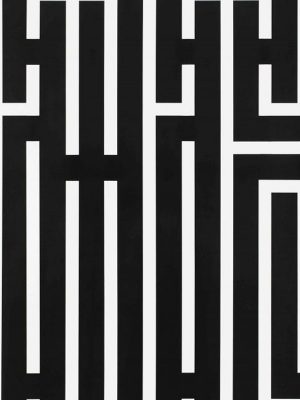 Fascinated by the History of Writing, the french artist L'atlas, born in the early 80's, first practices Graffiti art in the 90's. He studies oriental calligraphy and creates his own typography, thus becoming a leading figure of Street Art. Sliding from writing to abstraction, he systematically develops his own distinctive pictorial universe.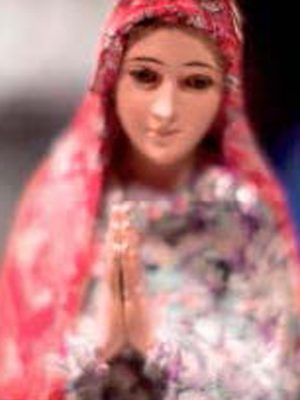 The Vallancien gallery from Lisbon presents Mariana Lima, a Portuguese visual artist who has been influenced by Pop Art. Accumulating little daily items that she sublimates with colours, she reworks the very popular religious Portuguese icons.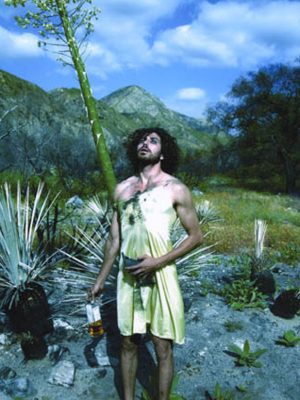 Maya Mercer is an American photographer and video artist. Mercer's work has been shown in galleries, museum group shows and art fairs throughout North America and Europe. Her subjects are young, beautiful, tragic and playful. While Mercer's own art echoes the decadence of these late-19th century precursors, however, it looks ahead to a new, perilous age of sensuality, confusion, and encroaching dystopia. In this regard Maya Mercer is less hedonist than oracle – possibly Cassandra. Her work is no indulgence; it is a warning.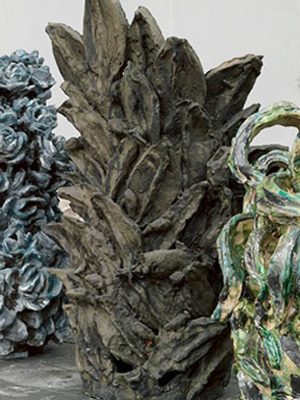 Bela Silva is a special ceramist born in Lisbon. She lives and works between Lisbon and Brussels. Nourished by the Azulejos imaginary, at the turn of this early 21st century, she represents the renewal of Portuguese ceramics through her fantastic and baroque sculptures.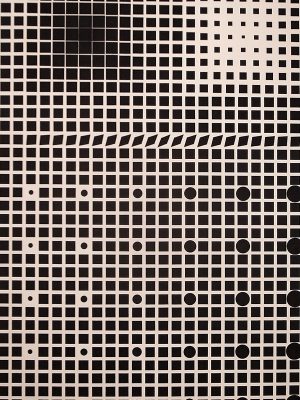 Victor Vasarely is a Franco-Hungarian artist considered to be at the origin of the Optical Art movement Vasarely's paintings and sculptures use geometrical shapes and coloured graphic design to create the illusion of spatial depth on 2 dimensions surfaces. This abstract method, also known as Cinetic Art, borrows principles from the Bauhaus, from Wassily Kandinsky and from the constructivism which will greatly impact his work.
Claude Viallat lives and works in the south of France. He is one of the founders of «Support/Surfaces» in the 70's. This movement calls for a renewal of art by questioning the traditional materials of visual arts. Vialla begins to work on industrial tarpaulins on which he endlessly works the same abstract form, a sort of ossicle which became his signature. This pattern stencilled on various frames, induces reflection on the meaning of the creative art and the status of «a piece of art».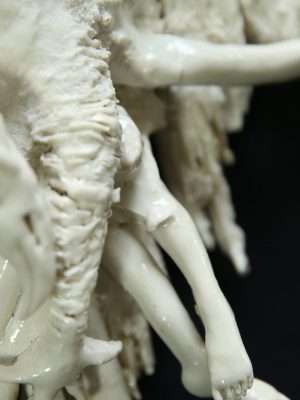 Catherine Wilkening is a french artist who makes porcelain sculptures – material rediscovered today – collected by particulars in France and Asia. Shared between cinema and visual art, Catherine Wilkening, who has played more than 60 movies, is knowing a growing reputation in sculpture, field of creation it has always inhabited her.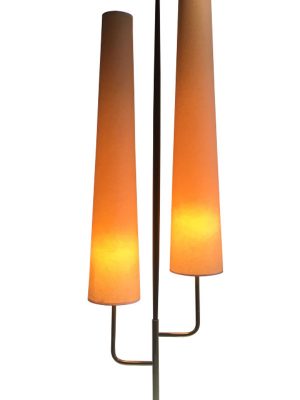 Homa invites Hods Design.Hods Design is a north of France warehouse gallery. It features a wide selection of designer furniture and items from the 30s up to the present day. Delphine and olivier, authentic «Personal bargain hunters» keep searching around Europe to unearth those iconic pieces from major designers such as Pierre Paulin, Eames, Braakman, Archizoom, Knoll, Stilnovo, Marco Zanusso, Herman Miller…